Holy Communion Lutheran Church

6220 Portsmouth Blvd, Portsmouth VA 23701

Upcoming Events:

BLESSING OF BACKPACKS TODAY (8/30)!

Sept 7th: Labor Day

Sept 10th: Council Meeting 7 PM

Sept 12th - God's Work, Our Hands Day of Service/SOS Out of the Darkness Walk 2015: Come stand in solidarity and walk with Survivors of Suicide and family members who have lost loved ones to suicide. Registration - 8:30 AM; Event - 9:30 AM – 1 PM at Mount Trashmore,VA Beach. For details, see the flyer on the triad sign in the narthex.

Sept. 13: Rally Day - covered dish picnic right after church. Come celebrate with us.  Preschool families will join the congregation to celebrate a new beginning this fall.

We are a community of faith motivated by the love of Christ. 

We have been blessed to know our Lord, and because of Him, 

We extend our hands in friendship to all.

Holy Communion Lutheran Church

6220 PORTSMOUTH BLVD PORTSMOUTH,VA 23701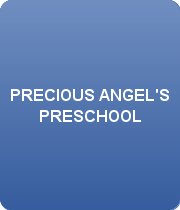 Put on the Whole Armor of God including the Helmet of Salvation!