Holy Communion Lutheran Church

6220 Portsmouth Blvd, Portsmouth VA 23701

Call: 757-488-2604

Upcoming Event

Holy Communion needs someone to work in the church office on Wednesdays & Fridays beginning on June 29th. Duties include checking messages, picking up mail, and checking on the food pantry. Anyone interested should talk to Nancy Jones.

Kids will be missing those school lunches: The end of the school year means that many children will not be getting their daily hot breakfast and lunch at school. Please help us keep our food pantry stocked with breakfast items such cereal and powdered milk and lunch items such as peanut butter, jelly, crackers, canned fruit, and pasta meals. We expect to have requests for help from families with children during the summer months.

We are a community of faith motivated by the love of Christ. 

We have been blessed to know our Lord, and because of Him, 

We extend our hands in friendship to all.

Holy Communion Lutheran Church

6220 PORTSMOUTH BLVD PORTSMOUTH,VA 23701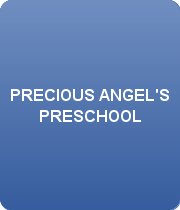 Put on the Whole Armor of God including the Helmet of Salvation!