Holy Communion Lutheran Church

6220 Portsmouth Blvd, Portsmouth VA 23701

Upcoming Event

Bible Study is back on! Thursdays at 10 AM. We will alternate between churches monthly. Bible study will be held at HCLC for October.

Pumpkin Patch is open every day until Halloween!!! 

Monday - Thursday 10 AM - 7 PM ; Friday & Saturday 10 AM - 8 PM ; Sunday 12:30 PM - 7 PM. Volunteers needed!

We are a community of faith motivated by the love of Christ. 

We have been blessed to know our Lord, and because of Him, 

We extend our hands in friendship to all.

Holy Communion Lutheran Church

6220 PORTSMOUTH BLVD PORTSMOUTH,VA 23701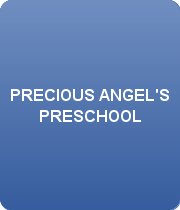 Put on the Whole Armor of God including the Helmet of Salvation!

Click on image below for Angel Dash Registration Form