Holy Communion Lutheran Church

6220 Portsmouth Blvd, Portsmouth VA 23701

Upcoming Events

*All are invited to the Thanksgiving Lunch at HCLC on Sunday, November 22, immediately following the 11:30am worship service. This event is sponsored by the Busy Bees.

*Aaron's Bible Study is 10:00 AM, Tuesday November 24 in preparation for the holiday. (Will alternate monthly between SALC & HCLC-November is at HCLC).

*Decorating for Advent will take place at HCLC on Saturday November 28 at 9 AM.

*SA/HC Book Club will be held on December 7 at Cracker Barrel on Portsmouth Blvd., Chesapeake 6 to 8 PM. Contact Linda Shackelford at HCLC.

We are a community of faith motivated by the love of Christ. 

We have been blessed to know our Lord, and because of Him, 

We extend our hands in friendship to all.

Holy Communion Lutheran Church

6220 PORTSMOUTH BLVD PORTSMOUTH,VA 23701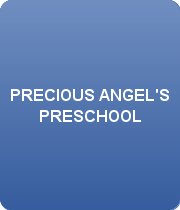 Put on the Whole Armor of God including the Helmet of Salvation!