Holy Communion Lutheran Church

6220 Portsmouth Blvd, Portsmouth VA 23701

Upcoming Events

MAY 15TH; HCLC service will be held at its regular time (11:30 AM).There will be a potluck lunch immediately following service to honor Pastor Aaron and his wife Kelly. We give thanks for the past 2 1/2 years together and may God bless both Pastor Aaron & Kelly as he cares for men and women in the Navy!

Precious Angels Preschool is organizing a summer camp for children. More to come later!

We are a community of faith motivated by the love of Christ. 

We have been blessed to know our Lord, and because of Him, 

We extend our hands in friendship to all.

Holy Communion Lutheran Church

6220 PORTSMOUTH BLVD PORTSMOUTH,VA 23701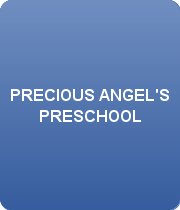 Put on the Whole Armor of God including the Helmet of Salvation!