Holy Communion Lutheran Church

6220 Portsmouth Blvd, Portsmouth VA 23701

Upcoming Events

Feb 7: Brat Bowl VIII will be held at SALC. The Tailgate Lunch begins at 12 PM; Brat Bowl Kickoff at 1 PM. The cost is eight dollars for lunch and the game. All proceeds will go to the Foodbank of Southeastern VA. See Tony Scardina for tickets.

Feb 10: Ash Wednesday Service — Wednesday, 7pm at First Lutheran, Portsmouth: Imposition of ashes and Holy Communion will be celebrated. We take the time to worship together as Lutherans in Portsmouth as we begin the Lenten season!  

Feb 11: Council Meeting 7 PM

See Calendar for more events.

We are a community of faith motivated by the love of Christ. 

We have been blessed to know our Lord, and because of Him, 

We extend our hands in friendship to all.

Holy Communion Lutheran Church

6220 PORTSMOUTH BLVD PORTSMOUTH,VA 23701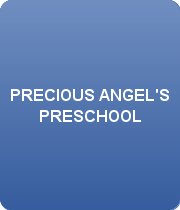 Put on the Whole Armor of God including the Helmet of Salvation!